Go therefore and make disciples of all nations
As a community of believers who know the King of kings we believe it is our role to passionately advance the Kingdom of God both locally and internationally.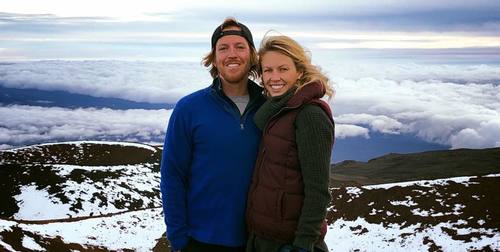 John Mark & Caitlyn Wheeler
YWAM Ships Kona serves remote islands with compassion, hope, and such training that are only accessible by ships. John Mark and Caitlyn are leading the Discipleship Training School with the aspiration of helping students develop a closer relationship with God. They have a passion for global ministries and desire to see people come alive in Christ within desolate locations.
Proclaim International
Eastern Europe & North Africa
The Liberti family partakes in evangelistic outreach events using music as a platform to deliver the truth and beauty of The Gospel. They also have a music camp for students and equip Roma believers for their own future ministry efforts. God is using them in a beautiful way.
CMA Envision
Southeast Asia
Nemo is working alongside an existing ministry in Southeast Asia while he continues to attend Bible College, participates in language study, and learns the culture. He is currently being mentored and spends his time helping an organization that rescues and restores the marginalized.
Encourage our Missionaries
Write and encouragement, question, or prayer and we'll connect you via email.
We believe that Encounter Church operates in concert with God's work both locally and globally. Check out these ministry partners with whom we have found harmony serving alongside…
Each year Encounter church journeys to Mexico to serve the community and follow the Lord's calling in Matthew 28. Follow the link to learn more and keep up to date on the latest information!